Meet Dr. John Nowak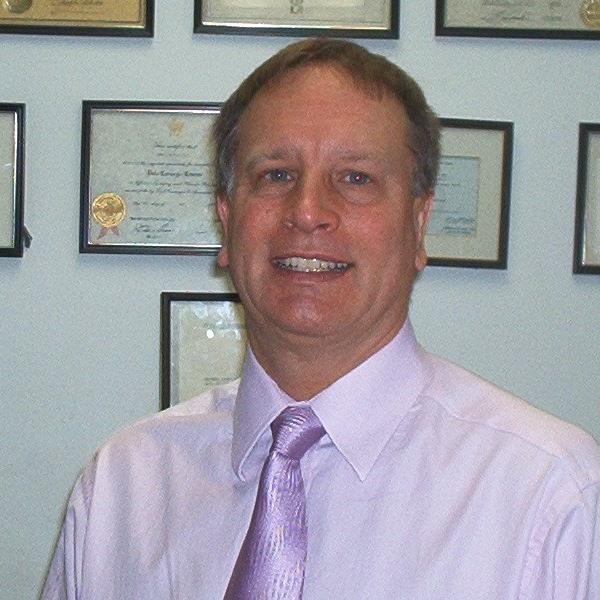 I was born and raised in Buffalo. I went to St. Bernard's grammar school, South Park High School, and Erie Community College. I decided to further my studies and went to Palmer College of Chiropractic in Iowa, and graduated with honors. Even though I was going to college in Iowa, my heart was always with the intention of going back to Buffalo to practice chiropractic. I started as a chiropractor in Buffalo 1981.
I enjoy tennis, billiards, chess, weightlifting, and martial arts. I found out that with nutrition, exercise, and chiropractic is the key to wellness.
Dr. Nowak is a 1980 Palmer Graduate with over 39 years experience!
---
SELECTED OCCUPATIONAL HISTORY
Clinic Director, Chiropractor, Nowak Chiropractic, Buffalo, New York, 1982 - Present
EDUCATION AND LICENSURE
Doctor of Chiropractic, Licensed in the State of New York, License #X2742, 1981 - Present
Doctorate of Chiropractic, Palmer College of Chiropractic, Davenport, Iowa, 1980
National Board of Chiropractic Examiners, Part I, 1979
National Board of Chiropractic Examiners, Part II, 1979
Associate Degree in Science in Biology, Erie Community College, Williamsville, New York, 1976
SELECTED POST-GRADUATE EDUCATION, CERTIFICATIONS AND DIPLOMATES
Mastering The Disc, Mechanical Assessment of the Spine and Extremities, New York Chiropractic College, Levittown, NY 11756, 2015
Evidence-Based Practice and the Orthopedic Clinical Examination,the integration of the best available research evidence and one's clinical expertise with the patient's values, D'Youville College, Buffalo, New York 14201, 2014
The Neurologic Basis For Chiropractic Care, Factors that influence the perception of pain, D'Youville College, Buffalo, New York 14201, 2014
MRI and Post-Traumatic Upper Cervical Subluxation, A case Report series, New York Chiropractic College, Levittown, New York 11756, 2013
Cervical Spine Care, An evidence based approach to whiplash related disorders and cervical radiculopathy. D'Youville College, Buffalo, New York, 2013
Medical Record Documentation, Current worker's compensation updates and no-fault changes, medical record review, and medical necessity review. Palladain Muscular Skelatal
Health, West Seneca, New York, 2013
Understanding Whiplash, Mechanisms of injury during low speed impact collisions, general magnitudes of force during low speed impact collisions, low speed impact collisions and occupant injury, injury risk factors, nociceptive and neuropathic pain syndromes. Life University College of Chiropractic, Marietta, Georgia, 2012
Diagnostic Imaging in Clinical Practice, Fundamentals of advanced imaging, MRI imaging, biomechanical imaging, magnetic resonance imaging of disc disorders in regards to disc bulge, disc herniation, protrusion, extrusion, sequestration and annular tears. D'Youville College, Buffalo, New York, 2011
New York State Workers Compensation and Functional Assessment, Functional activity assessments, functional improvement, objective measures. New York Chiropractic College, Levittown, New York, 2011
Ethical Practices of No Fault and Workers Compensation, Billing Coding, Ethical guidelines intended to guide the professional as they meet their professional responsibilities to the public and to other health care providers. New York Chiropractic College, Levittown, New York, 2010
Annular tear of a Cervical Intervertabral Disc, Specific advanced diagnostic decision making pertaining to common and complex clinical presentations. Evidence-based case reports. New York Chiropractic College, Levittown, New York, 2009
Chiropractic Orthopedics, Disability evaluation and rating of physical impairment. Canadian Memorial Chiropractic College, Toronto, Canada, 2003
CT and MRI Comparative Evaluation, MRI and CAT scan protocols. New York State Chiropractic Association, Niskayuna, New York, 2002
New York State Chiropractic Association Certified Insurance Program, Impairment rating Guidelines. New York Chiropractic College, Levittown, New York, 2002
Cervical Whiplash, Analysis of neck and cervical spine trauma mechanisms. New York State Chiropractic Association, Niskayuna, New York, 1999
Motion Palpation, The theory and practice of motion palpation of the spine. Motion Palpation Institute, Cincinnati, Ohio, 1981
Certification in Chiropractic X-Ray, Palmer College of Chiropractic, Davenport, Iowa, 1980
SELECTED HONORS AND AWARDS
Community Beautification Award, South Buffalo Business Association, 1993
SELECTED COMMUNITY SERVICE
East Clinton Community Council, Member, Buffalo, New York, 1982